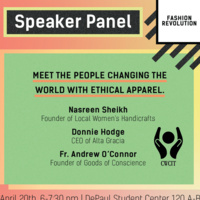 How can we shift the consumer-focused, fast fashion garment industry towards more humane and ethical practices? Or through the lens of the Catholic corporal...
TEDxDePaulUniversity is an independently run, self-organized event. Our speakers from across the DePaul community will aim to challenge thoughts and inspire...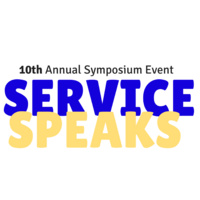 The Tenth Annual Service Speaks Symposium showcases the ways students work with community partners and faculty members to advance social justice in the...